Leak detection with LEAK-MASTER® EASY
Food packages
Leaky packages can have serious negative effects on the food product quality. So, when it comes to food packing, e.g. involving modified atmospheres, leak testing is essential. The LEAK-MASTER® EASY is used for package leak detection for all kinds of food products, and for all kinds of flexible and rigid packs.
And this is not limited to MAP. By using a special set-up, customers also check vacuum packaging. Some customers also do altitude simulation testing, if the packed products are to be shipped by air. Furthermore, an optional feature is the electronic control unit PLUS, which accelerates and simplifies test sequences: via pre-set measurement programmes, convenient data management and easy documentation of your measurement results.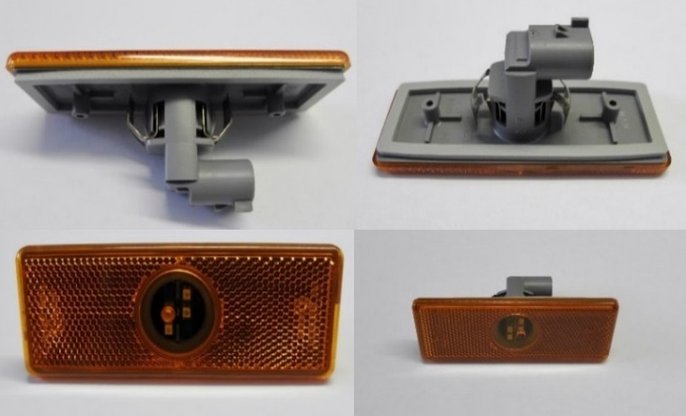 Automotive components
In the automotive industry, various components, typically lights, require leak testing. The LEAK-MASTER® EASY is used to check electrical components as well as tail lights, head lights and indicators of trucks in order to make sure they are waterproof. The customer is using an EASY 5 and works with a vacuum pressure of 500 mbar. In this application the EASY is combined with the additional PLUS control unit, to document fully all of the results.
PET bottles and cans
Bottles, cans and preforms made of PET are used by many manufacturers of beverages, foods, chemicals and cosmetic products. For quality control reasons, they undertake sample testing of their products before they send them to the customer. Typical potential weak points are the closure seals, or even designed preferential failure points. The customer uses a LEAK-MASTER® EASY and works with a vacuum pressure of approx. 500 mbar. When the bottles are put into the EASY, they are filled with air only.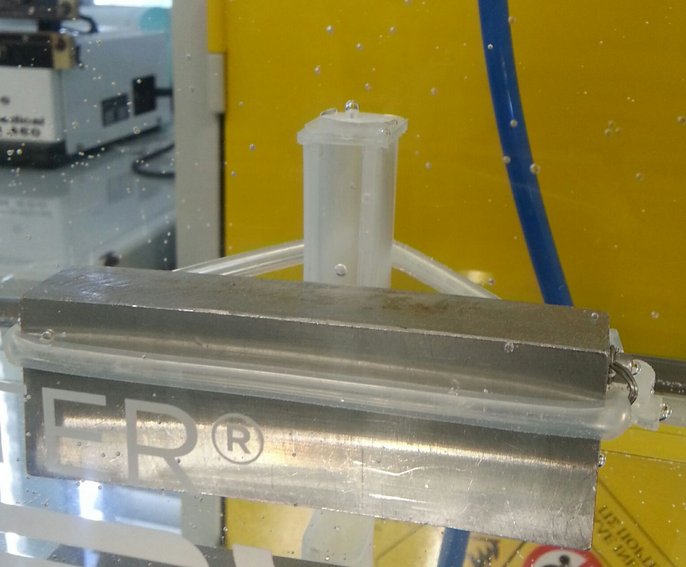 Biotech packaging
For leak testing of plastic packaging of laboratoy test kits, a customer is using several LEAK-MASTER® EASY's. The packages contain chemical substances and are sealed with film at the top. For the leak test, the customer is working with an 400 mbar underpressure. The testing time is approximately 30 seconds.
As any leaks are quite small, just a few bubbles rise during the test. To make it even easier to identify bubbles from an individual package, the customer uses a simple positioner (made from a metal block and a flexible hose) to hold the package deeper under water.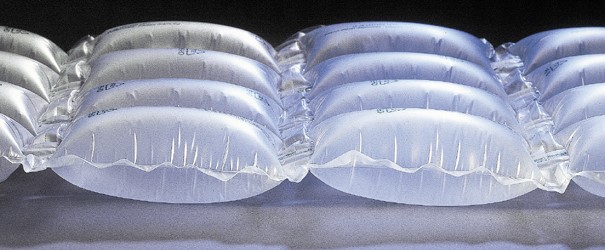 Air pillows
Air pillow systems are used to protect goods during shipment. Special film types guarantee a high loading capacity of the individual pillow elements. However, this kind of protection needs to be reliably leak-tight. The customer chose the LEAK-MASTER® EASY for testing the leak-tightness of their air pillows. They work with a vacuum pressure of approximately 400-500 mbar.