Package Leak Detection - to protect the quality of your products.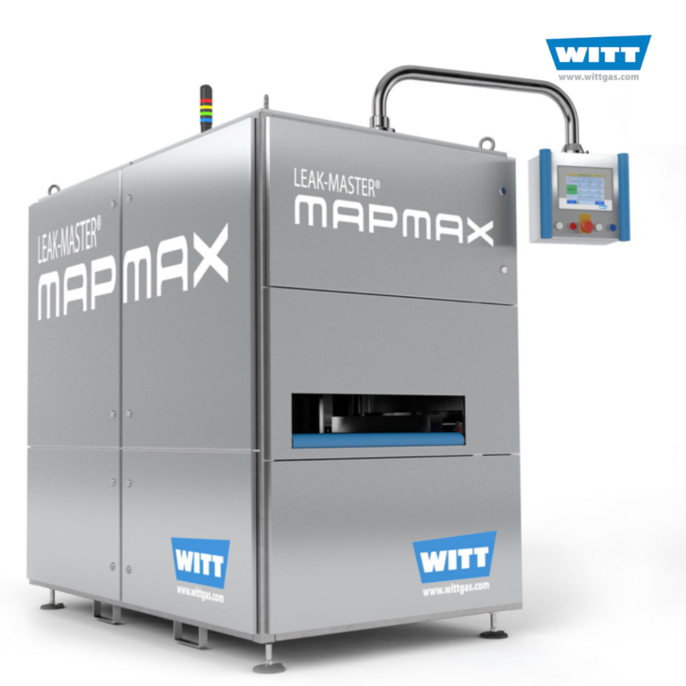 Modified Atmosphere Packaging (MAP) is long established in the food industry. Producers and consumers know the benefits like long-lasting fresh products without using preservatives. But this kind of packaging is demanding. Along with headspace oxygen analysis, for example using the WITT OXYBABY®, reliable detection of leakages is essential. As long ago as 2003, WITT launched the LEAK-MASTER® series for leak detection.
Modified atmosphere packages often include CO2 as part of the protective atmosphere – other products produce this CO2 by themselves. The LEAK-MASTER® uses this CO2 as a trace gas. The package is placed into a chamber, and the chamber is evacuated. In the event of a leak, gas flows from the modified atmosphere package. Highly sensitive gas sensors detect this gas within a few seconds. A measuring system developed by WITT interprets the signals. Even the smallest of leaks can be detected. As this method is non-destructive, it can be used for sample testing with the LEAK-MASTER® PRO2 and PRO or for in-line testing with the LEAK-MASTER® MAPMAX. With unparalleled cycle rates of 15 cycles per minute, and the capability to check whole boxes or cartons, the MAPMAX enables real 100% testing for 100% safety.
As an alternative, WITT also offers a sample test system with water – a bubble test. The LEAK-MASTER EASY is very intuitive in use. The package is placed into the chamber filled with water. Then the head space above the water level is evacuated and the package immersed in the water inflates. If there is a leak, air or filling gas escapes as a visible stream of bubbles, so it's easy to find out where the package is leaking.
The LEAK-MASTER is proven in many applications for quality control. The user can be sure that customers always receive the product at the highest quality level, preventing needless returns, loss of customers, loss of prestige and legal consequences.