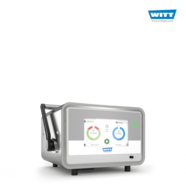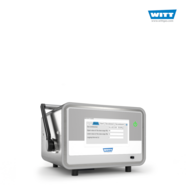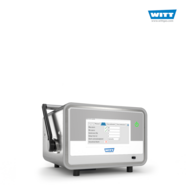 MFA 10.0
Compact multigas-analyzer for up to 15 binary gas mixtures
ideal for service and mobile analysis
measurement principle: thermal conductivity
simple to operate via 7" touch-screen
long service life of measurement cell
very few calibration expense
inexpensive and low-maintenance
Compact, portable analyser for the measurement of 15 combinations of gases based on a thermal conductivity sensor. The ideal analyzer for mobile use and service.
A flexible controller to guarantee quality and productivity of production processes.
Benefits
flexible due to 15 different 2-gas mixtures in one unit
analysis of 3-component-mixtures, provided 2 gases of the mixture have a similar thermal conductivity and the third gas differs enough from this thermal conductivity
mobile analysis of gas mixtures at the point of use
continuous control of the gas mixtures when used with gas mixing systems
alarm possible via min.- and max.- limit transmitter
easy use through self-explaining functions and settings
simple to operate via touch-screen
easy calibration
long lifetime of the sensor
low maintenance, light and robust
cost effective and proven in practise
easy installation and start-up
minimal response time
quick gas mixture change
permanent monitoring of set limit values
operator friendly – data and process parameter entry and administration by means of integrated keyboard or remote personal computer (e.g. MS-Excel®)
perfect documentation by complete user- and product data as well as error logs
measured data storage
administration of gas mixtures
user management for measurement personalization
individual configurable error codes with respective error logging
remote transmission of results via Ethernet
Ethernet connection for network integration
data transfer via USB port
hygienic and easy to clean splash-proof stainless steel cabinet / housing
Options
automatic change over to calibration gas
various Ethernet cable
Here you find all downloads for the product.