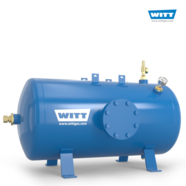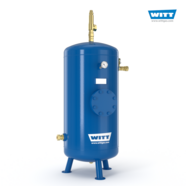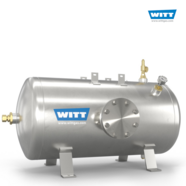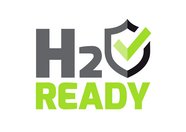 Gas Receivers
Steel and stainless steel receivers for gas mixtures
as separate units or in combination with WITT gas mixers
different versions according to flow quantity and application
externally painted or powder-coated
equipped with WITT safety relief valve and pressure gauge
CE-certificate of conformity according to PED for receivers or receiver-gas mixer-combinations
Available as separate units or in combination with WITT Gas Mixers; in accordance with the flow requirements of the application.
Steel and stainless steel receivers:
internally degreased and oil-free
externally painted or powder-coated
equipped with a safety relief valve
equipped with a pressure gauge
CE-certificate of conformity according to PED for receivers or receiver-gas mixer-combinations
For steel receivers: The use of humid gases or the contact with oxygen may result in corrosion.
For applications with high oxygen concentrations as well as low temperatures (< -15 °C / 5 °F), the use of stainless steel receivers is recommended.
For dimensions and pressure ranges please refer to the data sheet. Other dimensions on request.
Here you find all downloads for the product.