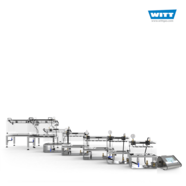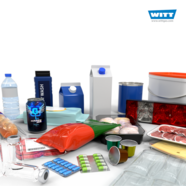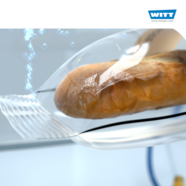 Package Leak Detector LEAK-MASTER® EASY PLUS
Bubble test package leak detector - with electronic control unit
Package Leak Detection system using a water-based bubble test, combined with the control unit PLUS. For simple, standardized test processes and complete documentation.
After the package is placed into the test chamber filled with water, the head space above the water level is evacuated. This is done with the help of a compressed air operated Venturi nozzle (optionally also with electric vacuum pump). Thus, the package immersed in the water inflates, allowing any leaks and their location to be identified by a stream of bubbles.
The electronic control unit facilitates the operation of LEAK-MASTER® EASY and provides fast, standardized test processes and optimal documentation.
Benefits of LEAK-MASTER® EASY:
economical and uncomplicated
visual inspection allows localization of the leak
for all flexible and rigid kind of packaging (food-, pharmaceutical-, industrial- and other packaging)
short testing period (< 30 sec.)
easy-to-use intuitive operation – no special skills required
easy installation and start-up
no trace gas required in package
can also be used for altitude simulation
optionally also for vacuum packaging
no calibration required
various chamber sizes available
low maintenance
easy-to-clean acrylic glass housing
standard with compressed air driven Venturi nozzle (without electrical connections)
optionally with electrical vacuum pump
ASTM D3078, ASTM D4169, ASTM D4991, ASTM D5094, ASTM standard
Benefits of control unit PLUS:
minimal response time
quick product change
no calibration required
simple to operate via touchscreen
permanent monitoring of set limit values
user-friendly – data and process parameter entry by means of integrated keyboard or remote personal computer (e.g. MS-Excel®)
convenient data administration and evaluation for customer-oriented quality documentation
alarm signals are given if the set limits are exceeded and a potential-free contact operates to e.g. auto-stop your machine to avoid quality problems
easy installation and start-up
hygienic and easy to clean splash-proof stainless steel cabinet / housing
remote transmission of results via Ethernet
potential-free alarm contact for connection of external audible/visual device
Ethernet connection for network integration
measured data storage
administration of product names
user management for measurement personalization
Options:
Barcode Reader for simple and quick user/product selection with IP-protection
Here you find all downloads for the product.